IMG KnowledgeBase & Frequently Asked Questions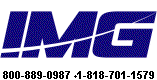 ---
Search FAQ's


Searching for ID: QC1805120255
QC1805120255
What is My-T-Pen?
My-T-Pen was first shown at Fall Comdex 1993 where it received excellent local and international reviews. My-T-Pen is actually a series of 11 panels (over 125 functions) that can be opened and closed to provide access to various features and functions including: Over 175 US and International Onscreen Keyboards, 2 pre-defined Windows (most often used functions) panels, programmable unlimited Macro Button panels (each panel can be assigned to "auto open" with any application), Edit panel, Numeric panel, Magnifier panel, Calculator panel with "popup" calculator Tape, Supervisory Level Security (for Setup and Panel controls), Show & Hide Keys (turn off keys to prevent access and minimize operator confusion), New Cursors (for positioning on touch and pen devices), and other functions specifically designed for use with Windows based Pen and Touchscreen input devices. A Windows Network logon component is available in the Network License version. Keyboards, Buttons, and Panels can be set to any of 12 base sizes (with infinitely larger sizes) and color coded by the user.
Original ID: QC225169
| | | |
| --- | --- | --- |
| Category: Common | Type: Question/Answer | Product: My-T-Pen |
---
Notes:
Depending on product, release version, OS version, and specific technical issue, some tech items are very specific, and some may span to other products/versions
Downloadable files can also be accessed by anonymous FTP at ftp://downloads.imgpresents.com
Older files are moved into a separate archive location - see notes/details/new location in *.archived.txt text file
---
---














As seen in ...